Did the rain cause your basement to flood
9/6/2022 (Permalink)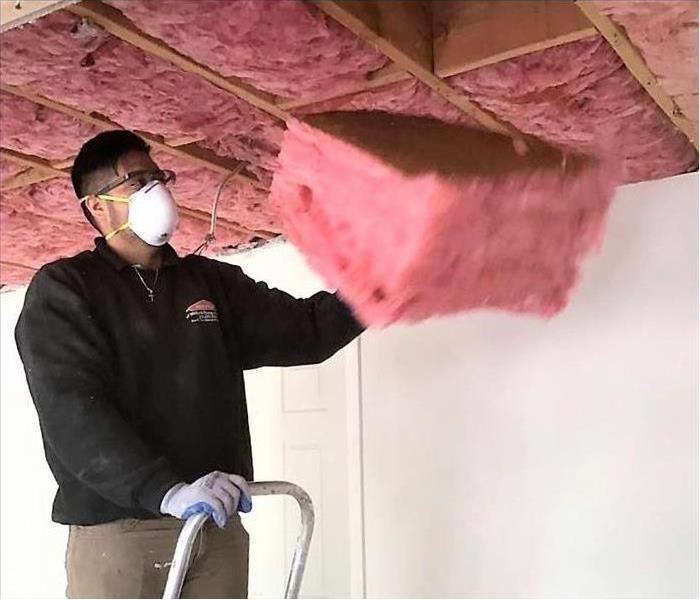 When it rains, it pours. In the water damage restoration industry, this is true both literally and figuratively!
When it rains, as we have experienced over the past month in Torrington, it pours. And then...it floods. With the ground saturated, we are getting calls from homeowners with flooded basements on a daily basis. Whether due to a sump pump failure, a clogged drain or a leak in your foundation, you need to get your basement dry as soon as possible.
We know that you can't wait to have the damage in your flooded basement restored. And often when your basement is flooding, so is your neighbor's! That's why we do not operate on a skeleton crew or shoestring budget here at SERVPRO of Southbury/Torrington. Our professional and highly trained crew is large enough to meet the needs of our community even during the busiest of times. We keep a fleet of well maintained vehicles that are stocked with everything that is required to meet your water damage restoration needs.
We know that our carefully chosen project managers are capable of making sure that the job is done right and are available to our customers on a daily basis. And if you ever have a question, our admins are available to help you through the process. Yes, our jobs are busy - especially in the rainy season - but we have a system in place to make sure that we can do good work on each and every job.
If you have flooding due to heavy rains this week, give us a call at (203) 267-6262 for professional restoration services.